Home
S228
| Code | S228 |
| --- | --- |
| Model | PHM-560 |
| Capacity | 1.2mm Mild Steel Capacity |
| Weight (kg) | 195 |
| Weight (m3) | 0.882 |
| Weight (Freight) | 293.706 |
| Dimensions (cm) | 105 x 75 x 112 |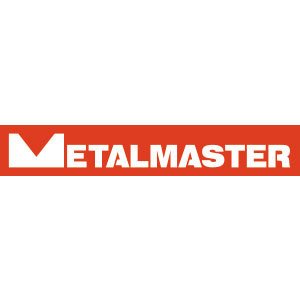 PHM-560 Power Hammer 1.2mm Mild Steel Capacity
Description
At last, there's an affordable solution for metal shaping,The PHM-560MK2 Metalmaster Electric Power Hammer was designed to have all the features of larger machines without the price tag. The ability to switch between rigid and non-rigid modes to suit your project makes this machine even more flexible. Only limited by your imagination the PHM-560MK2 can shrink, stretch, dome, edge turn, bead and form louvers, ideal for shaping sheet metal for cars, motorbikes & airplane panels. It has a 12mm thick steel fabricated upper frame and is supplied with and extensive range of CR12 hardened steel dies for shaping steel and nylon dies for forming softer metals like aluminium. It has variable speed via inverter control, with 0-960 strokes
per minute and the capability of shaping up to 1.2mm steel
and up 1.6mm aluminium.
Features
Capacity - 1.2mm mild steel
Quick change tool holder
Variable speed via inverter control, 0 - 960 blows per minute
560mm throat depth capacity
395mm throat height capacity
Foot pedal control with emergency stop
Steel fabricated upper frame - 12mm thick plate
Steel fabricated lower box section steel frame
Drive shafts have bronze bushes & greasing points
Adjustable heavy duty single arm length stop with 1 round roller & guide fence
Safety magnetic power switch
Steel dies made from CR12 steel & hardened
Nylon dies made from durable nylon
1.1kW / 1.5hp, 240V motor
Includes
STEEL DIES
1 x Set of Universal holders (16mm opening) for custom tooling
1 x Roller guide for concave or convex shapes
1 x Set of Thumbnail shrinking dies
1 x Set of Louvre dies
3 x Sets of Steel beading dies (1/4", 3/8", 1/2")
1 x Linear stretching die
1 x Flat upper hammer die
16 x Radius lower dies - 3/4", 7/8", 1", 1-1/8", 1-1/2", 1-7/8", 2", 3", 4", 5", 6" (1/16" radius edge), 6" radius (1/4" radius edge), 8", 14-1/2", 24", 36".


NYLON DIES
1 x Flat upper hammer die
13 x Radius lower dies - 3/4", 7/8", 1-1/8", 1-1/2", 1-7/8", 4", 5", 6" (1/16" radius edge), 6" (1/4" radius edge), 8", 14-1/2", 24", 36"
Specifications
Compare 2 Products
ORDER CODE
MODEL
Machine

Type




Mild Steel - Capacity

mm / Gauge

Aluminium - Capacity

mm / Gauge

Cubic feet per minute

CFM

Tooling Height Adjustment

mm

Throat Depth

mm

Length of Stroke Adjustment

mm

Radius Anvil Sizes

mm

Speed - blows per minute

BPM

Air Consumption

CFM

Working Height

mm

Air Pressure

psi

Motor Power

kW / hp

Voltage / Amperage

V / amp

Shipping Dimensions (L x W x H)

mm

Nett Weight

kg
ORDER CODE
PHM-560
MODEL
Power Hammer


Machine

Type

1.2 / 18
Mild Steel - Capacity

mm / Gauge

1.6 / 16
Aluminium - Capacity

mm / Gauge

~
Cubic feet per minute

CFM

~
Tooling Height Adjustment

mm

560
Throat Depth

mm

~
Length of Stroke Adjustment

mm

~
Radius Anvil Sizes

mm

0 - 960 (Variable)
Speed - blows per minute

BPM

~
Air Consumption

CFM

~
Working Height

mm

~
Air Pressure

psi

0.75 / 1
Motor Power

kW / hp

240 / 10
Voltage / Amperage

V / amp

1050 x 750 x 1120
Shipping Dimensions (L x W x H)

mm

195
Nett Weight

kg