Home
W345
| Code | W345 |
| --- | --- |
| Model | M-25 |
| Capacity | 160mm timber width capacity |
| Weight (kg) | 139 |
| Weight (m3) | 0.318 |
| Weight (Freight) | 139 |
| Dimensions (cm) | 68 x 55 x 85 |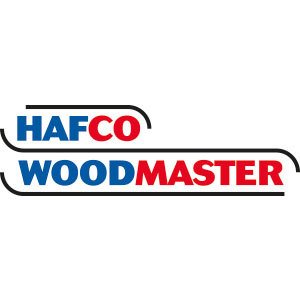 M-25 Chisel Morticer 160mm timber width capacity
Description
Manufactured in Taiwan

A heavy duty chisel morticer with a capacity of 25mm in soft wood, cast iron frame construction with a fabricated steel stand. A single handwheel controls both longitudinal and lateral table movement. This system prevents the table from "skewing", a common problem with other morticers. The material clamp accommodates different work piece widths, whilst a multi-position down-feed hand lever provides the correct leverage for comfortable use.

To make ths morticer even better the gas strut thats mounted in the rear column helps provide a smooth downward travel of the headstock, which also allows headstock "parking" in any position. A large cast iron table with a tall rear fence, plus an easily set depth stop for repeat accuracy is fitted. This machine is well suited to the busy workshop and will provide years of accurate and trouble-free use.
Features
Morticer capacity: 25mm chisel in softwood & 19mm chisel in hardwood
160mm timber width capacity
125mm head stroke
Heavy cast iron construction
3-position job clamp & depth stop
Long and cross hand wheel movement
Gast strut supports head for smooth movement
Adjustable table length stop mounted to rear of table
255 x 180mm table movement
Magnetic safety switch
Overall height 1700mm
0.75kW / 1hp 240V motor
Quality Taiwanese Manufacturer
Includes
1 x collar reducing bushes: Ø28.5 - Ø19mm (OD -I D)
1 x collar reducing bushes: Ø30.2 - Ø15.9mm (OD - ID)
Stand with storage cabinet
Specifications
Compare 3 Products
ORDER CODE
MODEL
Timber Capacity

mm

Table Movement

mm

Vertical Head Stroke

mm

Collar Reducing Bush (ID)

mm

Motor Power

kW / hp

Voltage

V

Floor Space (W x D x H)

mm

Shipping Dimensions (L x W x H)

mm

Nett Weight

kg
ORDER CODE
M-25
MODEL
160
Timber Capacity

mm

255 x 180
Table Movement

mm

125
Vertical Head Stroke

mm

Ø19 & Ø15.9
Collar Reducing Bush (ID)

mm

0.75 / 1
Motor Power

kW / hp

240
Voltage

V

940 x 750 x 1720
Floor Space (W x D x H)

mm

650 x 890 x 850
Shipping Dimensions (L x W x H)

mm

160
Nett Weight

kg